Foil stamping & Die cutting machine inspection
Views:3 Author:Site Editor Publish Time: 2020-06-08 Origin:Site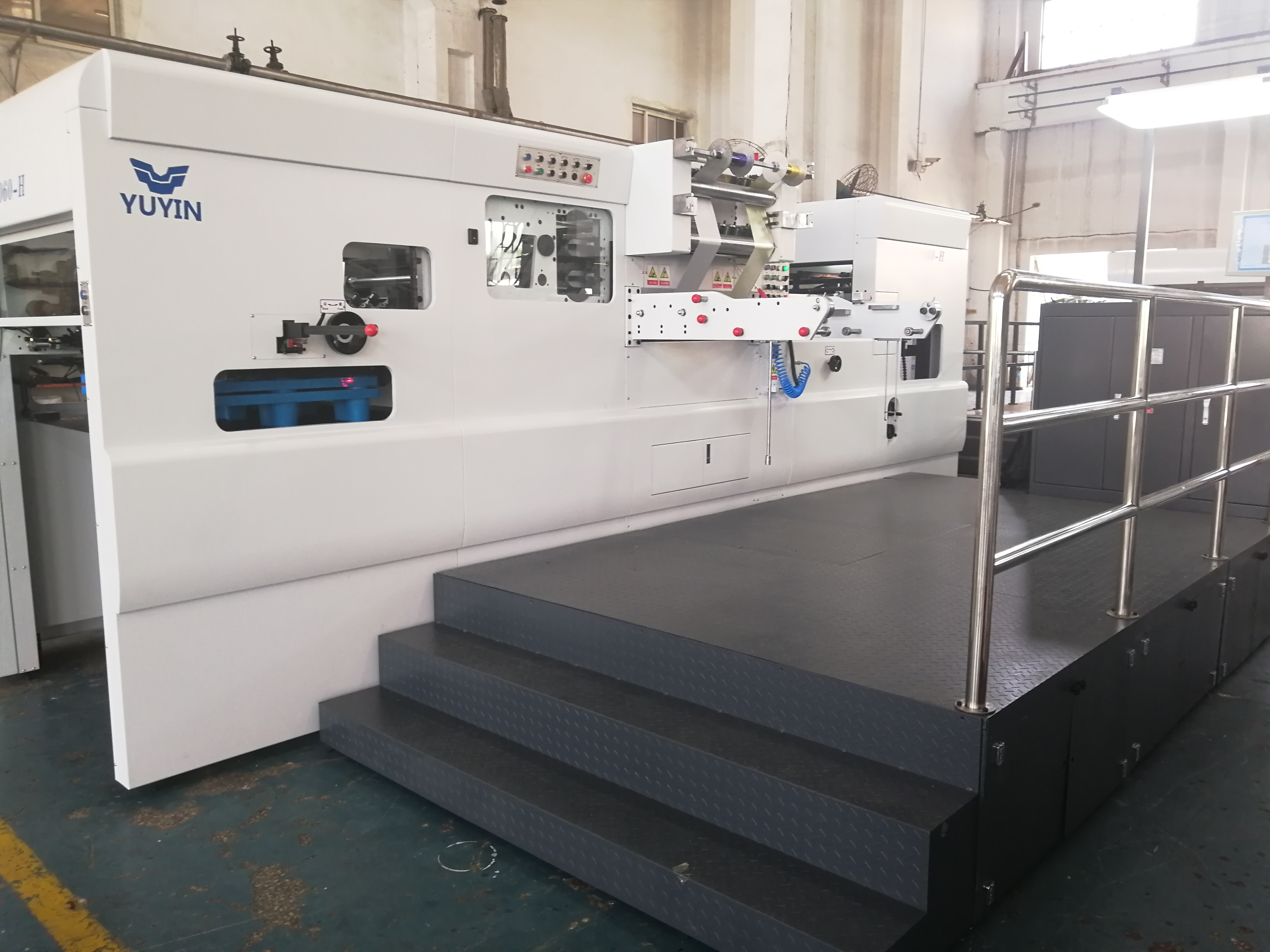 June 3rd-5th, UPG team went to UPG factory to inspect TYM-1060H according to requirements of customers.
During this inspection, we intuitively learned the operation mechanism of each important component of TYM-1600H. First of all, we verified the paper feeding unit, which uses the four suction and four delivery Feeder produced by run, and uses the air pump to inflate Feida for paper suction and delivery, next was the double paper detection which was used to test whether Feeder's paper suction feed paper overlap, then came the wool and rubber wheels which attached the paper to the conveyor belt and carried to the front guide.The front guide and side guide were used to adjust the paper position to ensure that each piece of paper can fall in on position, the paper is transported through the dental row(transport)and the gripper(clamp paper)for paper transport. The Foil-Stamping Unit is the key of this machine,the motor drive clutch,cluth drive worm gear brake,so that the machine to do lifting movement, so as to achieve the foil-stamping/die-cutting effect,foil-stamping of die-cutting depend on the aluminum plate used by the machine. It's worth to mention that it uses 3(vertical)+2(horizontal)foil-stamping mode,which can complete the relatively complex foil-stamping operation.
Generally speaking, the accuracy is the most important thing for die-cutting stamping machine, so how to check the accuracy is the vital part of the machine inspection. Usually, the second stamping is used to verify the accuracy by default and stamped with two different colors of gold foil. In this way, if the position of the stamping is offset, it can be seen intuitively on the paper surface.In addition, this inspection also uses the inspection method to see the front gauge and side gauge drive lines.This is an inspection plan proposed by the customer.Similar situations require random strain.